Board of Directors
Anne C. Stuzin – PRESIDENT
Carol Campbell Haislip – VICE PRESIDENT
Michelle Harvey Hill – SECRETARY
Kathy Mardaga – TREASURER
Brian Goodman – GENERAL MANAGER
Gillian Babb
Todd Douglas
Kelly Hughes Iverson
R. Alan Macksey, Jr.
Mark McGrath
Luther Petry
Marylou Sigler Frey
Theatre Staff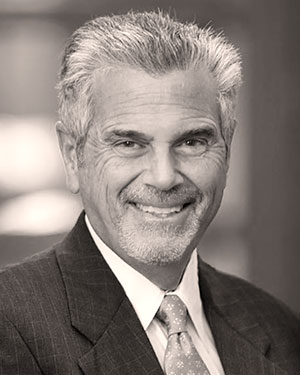 Brian S. Goodman

General Manager
2018 marks Mr. Goodman's 41st consecutive year as General Manager at the Young Vic.
During that time, he has overseen the theatre's development from a semi-professional, partly-student organization to a fully independent company, complete with a permanent endowment and independent Board of Directors.
Mr. Goodman is a partner in the law firm of Kramon & Graham, PA, where he specializes in products liability defense work, general liability work and insurance law. He has been named a Super Lawyer from 2009 to the present in the field of general litigation.
Mr. Goodman is also general counsel to the National Association of Public Insurance Adjusters and was honored as its 2005 person of the year.
His daughter Fallon is a graduate of Bryn Mawr School, where she starred in A Funny Thing Happened on the Way to the Forum. She was also featured as Fleta in Young Vic's Iolanthe (2010). His wife Laurie holds a Masters of Fine Arts in Children's Literature from the Vermont College of Fine Arts.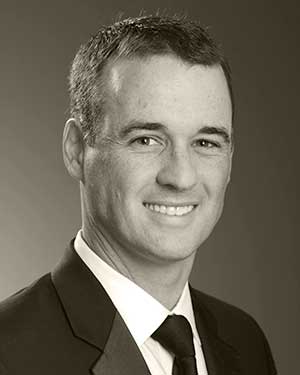 Christopher M. Cicconi

Music Director & Conductor
Dr. Christopher M. Cicconi is starting his first year as the new Music Director and Conductor for the Young Victorian Theatre Company.

Dr. Cicconi is Director of Bands and Orchestras and Assistant Professor of Music Education at Towson University. He is conductor of the Towson University Symphonic Band and Symphony Orchestra; and he teaches courses in conducting and methods of teaching instrumental music in secondary education.
Prior to his arrival in Maryland, he earned a Doctoral of Musical Arts Degree from the University of Miami, where he was awarded a Henry Mancini Fellowship.
Previously, Dr. Cicconi served as Director of Bands at Pine Crest School (Fort Lauderdale, FL), Power Ranch Elementary and Middle School (Higley, AZ), and Payne Junior High School (Chandler, AZ).
As an orchestra conductor, Cicconi has held positions and guest conducting appointments with orchestras in the United States, Argentina, and China. Most recently he served as associate conductor with the Broward Symphony Orchestra, the Ars Flores Symphony Orchestra, and the Walenstein Youth Symphony.
Dr. Cicconi completed a Master of Music Education Degree, with an emphasis in Instrumental Conducting, from Arizona State University and earned a Bachelor of Music Education Degree (summa cum laude) from Youngstown State University.
He is a member of College Band Directors National Association, Florida Music Educators Association, National Association for Music Education, Pi Kappa Lambda, and an honorary member of Kappa Kappa Psi and Tau Beta Sigma.