HMS Pinafore
2013
---
Overview
HMS Pinafore remains one of the most popular shows with Young Vic audiences. This production's cast saw the return of a few veterans, such as Colin Adams-Toomey, Peter Tomaszewski, Melissa Mino, Jenni Bank and Timothy Kjer, as well as two outstanding newcomers, Logan Rucker and Gabrielle DeMers.
---
Show Synopsis
Act I
The British warship H.M.S. Pinafore is at anchor off Portsmouth. The sailors are on the quarterdeck, proudly "cleaning brasswork, splicing rope, etc."
Little Buttercup, a Portsmouth "bumboat woman" (dockside vendor) – who is the "rosiest, roundest, and reddest beauty in all Spithead" – comes on board to sell her wares to the crew. She hints that she may be hiding a dark secret under her "gay and frivolous exterior." Ralph Rackstraw, "the smartest lad in all the fleet", enters, declaring his love for the Captain's daughter, Josephine. His fellow sailors (excepting Dick Deadeye, the grim and ugly realist of the crew) offer their sympathies, but they can give Ralph little hope that his love will ever be returned.
The gentlemanly and popular Captain Corcoran greets his "gallant crew" and compliments them on their politeness, saying that he returns the favor by never ("well, hardly ever") using bad language, such as "a big, big D" ["Damme"]. After the sailors leave, the Captain confesses to Little Buttercup that Josephine is reluctant to consider a marriage proposal from Sir Joseph Porter, the First Lord of the Admiralty. Buttercup says that she knows how it feels to love in vain. As she leaves, the Captain remarks that she is "a plump and pleasing person."
Josephine enters and reveals to her father that she loves a humble sailor in his crew, but she assures him that she is a dutiful daughter and will never reveal her love to this sailor.
Sir Joseph comes on board, accompanied by his "admiring crowd of sisters, cousins and aunts." He recounts how he rose from humble beginnings to be "ruler of the Queen's Navee" through persistence, although he has no naval qualifications. He then delivers a humiliating lesson in etiquette, telling the Captain that he must always say "if you please" after giving an order; for "A British sailor is any man's equal" – excepting Sir Joseph's. Sir Joseph has composed a song to illustrate that point, and he gives a copy of it to Ralph.
Elated by Sir Joseph's views on equality, Ralph decides that he will declare his love to Josephine. This delights all his shipmates except Dick Deadeye, who contends that "when people have to obey other people's orders, equality's out of the question." Shocked by his words, the other sailors force Dick to listen to Sir Joseph's song before they exit, leaving Ralph alone on deck.
Josephine now enters, and Ralph confesses his love in terms surprisingly and floridly eloquent for a "common sailor." Josephine is touched, but although she has found Sir Joseph's attentions nauseating, she knows that it is her duty to marry Sir Joseph instead of Ralph. Disguising her true feelings, she "haughtily rejects" Ralph's "proffered love."
Ralph summons his shipmates (Sir Joseph's female relatives also arrive) and tells them that he is bent on suicide. The crew expresses sympathy, except for Dick, who provides a stark counterpoint of dissent. Ralph puts a pistol to his head, but as he is about to pull the trigger, Josephine enters, admitting that she loves him after all. Ralph and Josephine plan to sneak ashore to elope that night. Dick Deadeye warns them to "forbear, nor carry out the scheme you've planned", reminding them of the disparity of their ranks ("She is a lady – you, a foremast hand!"), but the joyous ship's company ignores him.
Act II
Later that night, under a full moon, Captain Corcoran reviews his concerns: his "kindly crew" seems to ignore him, his daughter "to a tar is partial,"and Sir Joseph has threatened a court-martial.
Little Buttercup, listening to him sing, offers sympathy. He tells her that, if it were not for the difference in their social standing, he would have returned her affection. Stung by this rejection, she warns him that things are not all as they seem and that "a change" is in store for him, but he does not understand her cryptic warning.
Sir Joseph enters and complains that Josephine has not yet agreed to marry him. The Captain speculates that she is probably dazzled by his "exalted rank" and suggests that if Sir Joseph can persuade her that "love levels all ranks,",she will accept his proposal. They withdraw, and Josephine enters, still feeling guilty about her planned elopement with Ralph and fearful of giving up her life of luxury for that of the wife of a common sailor. When Sir Joseph makes the argument that "love levels all ranks," stressing that married happiness is not inconsistent with discrepancy in rank, Sir Joseph unwittingly pleads his rival's cause, and Josephine thereupon secretly decides to marry her lower deck lover. As the Captain and Sir Joseph rejoice, Josephine reveals that she is now determined to marry Ralph.
Staying behind to exult, the Captain's happiness is short-lived, because Dick Deadeye tells him of the lovers' plans to elope. The Captain confronts Ralph and Josephine and the pair declare their mutual love, justifying their actions because "He is an Englishman!" The furious Captain responds, "To seek your captain's child in marriage – why, damme, it's too bad!" Sir Joseph and his relatives, who have overheard this oath, are shocked to hear swearing on board a ship, and Sir Joseph orders the Captain to his cabin in disgrace.
When Sir Joseph asks what had provoked the Captain's unseemly outburst, Ralph replies that it was his declaration of love for Josephine. Furious in his turn at this revelation, and ignoring Josephine's pleas, Sir Joseph has the sailor "loaded with chains" and taken to the ship's dungeon.
All seems in ruins, when Little Buttercup comes forward to reveal her long-held secret. Many years ago, when she "practiced baby-farming", she had cared for two babies, one "of low condition", the other "a regular patrician." She confesses that she "mixed those children up… and that the wellborn babe was Ralph; your Captain was the other!"
Sir Joseph realizes that Ralph should have been the Captain, and the Captain should have been Ralph, and summons both; they emerge wearing one another's uniforms: Ralph as Captain, in command of the Pinafore, and Corcoran as a common sailor!
Since Sir Joseph's marriage with Josephine is now "out of the question" in his eyes ("love levels all ranks ... to a considerable extent, but it does not level them as much as that"), he yields her to Captain Rackstraw. The former Captain's now-humble social rank leaves him free to marry Buttercup.
Sir Joseph settles for his cousin Hebe, and all ends in general rejoicing.
---
Cast Bios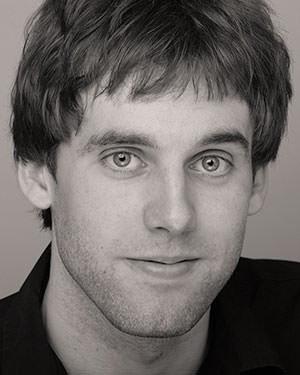 Colin Adams-Toomey

Sir Joseph Porter (Baritone)
Colin is delighted to return for his second show with the Young Victorian Theatre Company. Colin is a playwright, actor and director based in the Delaware area. He began his formal theatre education in the United Kingdom, and received a joint honours BA in Theater and Irish Studies from the University of Wales, Aberystwyth. As a consequence, he is now also fluent in Irish Gaelic. He then continued his theatre education at the American Academy of Dramatic Arts in New York City. UK acting credits include: Lysander in A Midsummer Night's Dream, (University of Wales Acting Company, Aberystwyth) Sir Andrew Aguecheek in Twelfth Night (Nomadic Theatre Company), Count Orisini-Rosenberg in Amadeus (Arts Centre Theatre, Wales), and Bobby in The Boyfriend (Museum Theatre, Wales). New York credits include Mel in The Prisoner of 2nd Avenue (Manny Greenfield Theatre), Orgon in Tartuffe (Lester Martin Theatre), Dr. Arthur Wicksteed in Habeas Corpus (Manny Greenfield Theatre), Sam in Echoes (Manny Greenfield Studio Series), and the King of France and Williams in Henry V (Stratford Shakespeare Festival Touring Company). He was most recently seen here in Baltimore as Koko in Young Vic's The Mikado last summer. As a playwright, Colin is currently working on a continuing trilogy of plays based on the Civil War. The first of these plays debuted last August, and the run was successfully extended this past March. He is currently preparing for the second installment in this trilogy, to be performed this coming June. Colin is very excited to be a part of H.M.S. Pinafore, and would like to thank his family and friends for their unstinting support.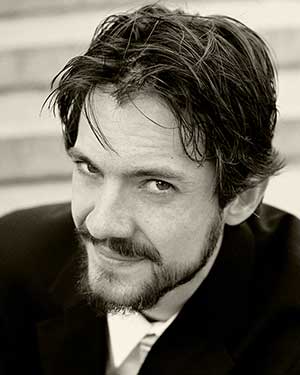 Peter Tomaszewski

Captain Corcoran (Bass-baritone)
Peter Tomaszewski has been praised for putting his "Warm, hefty bass-baritone to telling use... shaping phrases with stylish flair and extracting something colorful out of nearly every syllable of text." (Tim Smith, Baltimore Sun). Opera News magazine gave Peter a shout out in the October 2010 issue for his work as the physician in Macbeth with Des Moines Metro Opera. Earlier in this 2013 season Peter served as a Young Artist with Palm Beach Opera where he played the first Nazarene in Salome, Doctor Grenvil in La Traviata and the lead role of Herman Broder in a version of Ben Moore's new opera, Enemies: a Love Story. Other stage roles include: Nick Shadow in The Peabody Conservatory's Lyric-Model debut with The Rake's Progress, Gregorio in Annapolis Opera's Romeo and Juliet, Papageno in Die Zauberflöe with Maryland Concert Opera, Guglielmo in Baltimore Concert Opera's Così fan tutte, and Pooh-Bah in The Mikado with Young Vic last year. Tomaszewski hails from the rural outskirts of Bellingham, Washington and earned his Bachelor of Music in Vocal Performance from Western Washington University. There he was the winner of the 2004 Concerto Competition in which he performed Mussorgsky's Songs and Dances of Death with the WWU Symphony Orchestra. Before singing in the Maryland region Peter served in AmeriCorps - National Civilian Community Corps, which included teaching and tutoring in inner city schools, environmental work, building houses with Habitat for Humanity, and performing disaster relief with FEMA. In 2006 he rode solo on a 6,000 mile cross-America bicycle tour. Tomaszewski attended The Peabody Conservatory where he earned a Masters of Music in Vocal Performance and the selective Opera Graduate Performance Degree. While at Peabody he studied with the celebrated English bass baritone, John Shirley-Quirk. For more please visit: www.petertomaszewski.com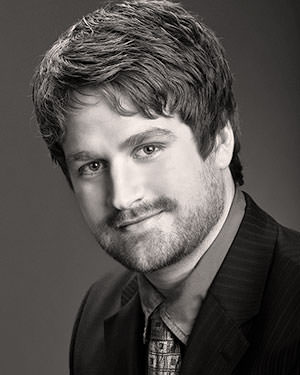 Logan Rucker

Ralph Rackstraw (Tenor)
Logan Rucker, originally from Granbury, Texas, is very excited to be making his Debut with The Young Victorian Theatre Company. Logan recently performed Meleagros and Ares in Lysistrata and Don Curzio in Le Nozze di Figaro in Fort Worth Opera›s 2012 Festival. He also performed Nanki Poo in Fort Worth's The Mikado in 2011. He recently did work with Knoxville Opera singing Don Ramiro in La Cenerentola outreach program. Logan also performed with Memphis Opera in their 30 Days of Opera community opera program featured in Opera News in 2012. He spent the previous summer at Crested Butte Music Festival where he covered Tamino and sang The Armored Man in Die Zauberfloete. He is a graduate of the University of Maryland Opera Studio where he studied with Gran Wilson and received his master's degree in Opera Performance. His roles with Maryland Opera Studio included Lenski in Eugene Onegin; Ferrando in Cosí fan tutte; Lysander in A Midsummer Night's Dream. Mr. Rucker has also spent summers at Seagle Music Colony. His roles at Seagle have included Hoffmann in Les Contes des Hoffmann, Rodolfo in La Bohème, and Ovidio in the workshop of Jorge Martín's Before Night Falls.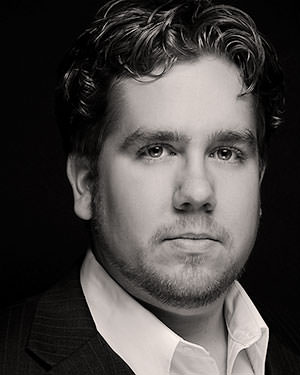 Andrew Adelsberger

Dick Deadeye (bass-baritone)
Andrew has appeared as Dr. Bartolo/Il barbiere di Siviglia with Ash Lawn Opera and Don Magnifico/La Cenerentola with Bel Cantanti Opera in Washington, DC. He has performed with Lorin Maazel's Castleton Festival as Spinelloccio/Gianni Schicchi and Mat of the Mint/The Beggar's Opera. He has also performed with Chautauqua Opera as the Sacristan/Tosca and Mr. Kofner/The Consul. Andrew holds a Master of Music from the Maryland Opera Studio where he performed the roles of Don Alfonso/Così fan tutte and Gus O'Neil in the world premiere of John Musto's Later the Same Evening. Other roles include, Dr. Bartolo/Il barbiere di Siviglia (Opera Fort Collins, Maryland Opera Studio) Antonio/Le nozze di Figaro (Annapolis Opera), Betto/Gianni Schicchi (Bel Cantanti Opera), Nardo/La Finta Giardiniera, Elviro/Xerxes, Dulcamara/L'elisir d'amore (Bel Cantanti Opera), Courchemin/Le Déserteur (Opera Lafayette, Community Performance), Concert credits include; Schubert's Die Winterreise, Raphael and Adam/The Creation, as well as the bass solos in Handel's Messiah, Mozart's Requiem, Fauré's Requiem, Haydn's Paukenmesse and Nelson Mass, and the Bruckner Te Deum.
Jonathan Wagstaff

Bill Bobstay (baritone)
Jonathan performs extensively in both the Mid-Atlantic region and the United Kingdom. His recent operatic roles include Tiresie in Rameau's Naïs as a Britten-Pears Young Artist at the Aldeburgh Festival, Count in Le Nozze di Figaro (The Sage Young Artists, UK), and Guglielmo in Cosi fan tutte. Over the last few years he has won a number of awards including first place for Advanced College Men in the 2012 NATS Competition, Mid-Atlantic Region. He has sung as soloist on a number of recordings and broadcasts. Notable television and radio appearances include solos for a live performance of J.S. Bach's Magnificat on EWTN on Christmas Eve 2012, singing the English national anthem on ITV1 for HRH the Prince of Wales in a celebration for his 60th birthday in November 2008, and on BBC Radio 3 as a soloist for a program of renaissance Portuguese sacred works. Jonathan grew up near London singing with the National Youth Choir of Great Britain before moving on to Oxford University in 2002 to complete undergraduate and graduate degrees in Musicology with medieval music scholar Margaret Bent. Jonathan has held choral awards at The Queen's College, Oxford, Chelmsford Cathedral, and Wells Cathedral (UK). During his time singing at Wells Cathedral the choir was described by Gramophone Magazine as "Probably the finest English cathedral choir at the moment in world-class form". Over the past 10 years he has worked with a number of renowned conductors and coaches including Sir John Eliot Gardiner, Sir David Willcocks, and Graham Johnson.
He is currently in the final year of his Master of Music in Voice at the Peabody Institute, Baltimore in the studio of Steven Rainbolt, where he is the recipient of the Richard Goodlake Memorial Scholarship, and works as a professional chorister with the Choir of the National Shrine of the Immaculate Conception, Washington DC.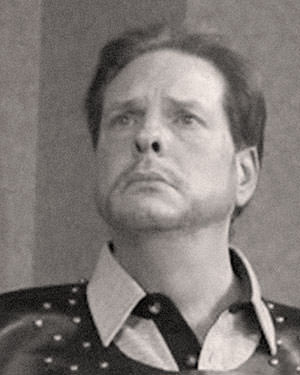 Timothy Kjer

Bob Becket (Bass)
Timothy Kjer is delighted to return to Young Victorian Theatre as Bob Becket in HMS Pinafore. He has performed with many of the leading music organizations in the Baltimore-Washington area including Annapolis Opera, Baltimore Choral Arts Society, Baltimore Opera, Baltimore Concert Opera, Concert Artists of Baltimore, Lyric Opera Baltimore, Washington Summer Opera, Washington National Opera, Washington Concert Opera, Opera Vivente and Wolf Trap Opera. Operatic roles include Banco (Macbeth), Bartolo (Il Barbiere di Siviglia), Taddeo (L'Italiana in Algeri), Sacristan & Angelotti (Tosca), Skeeter/Simone & Betto (The Tale of Johnny S. Kickey/Gianni Schicchi), Dottore Grenvil (La Traviata), Dr. Falke (Die Fledermaus), Alfio (Cavalleria rusticana), Roucher (Andrea Chenier), Prince Yamadori (Madama Butterfly), Lodovico & Montano (Otello). Previous Young Victorian Theatre performances include Dick Deadeye in HMS Pinafore, the Notary in The Sorcerer, Sergeant of Police in The Pirates of Penzance, Giuseppe in The Gondoliers, The Usher and Counsel in Trial by Jury, and Pish-Tush in The Mikado. Mr. Kjer is also a seasoned veteran elementary school vocal music teacher of the Baltimore City and Baltimore County public school systems. He currently teaches at Cromwell Valley Elementary Regional Magnet School for Technology in Towson.
Melissa Mino

Josephine (Soprano)
Melissa Mino made her debut with the Young Victorian Theatre Company in the role of Yum-Yum in 2012. Melissa was most recently engaged as an apprentice artist at Sarasota Opera, where she performed the role of Ruth Putnam in The Crucible. While at Temple University, Melissa was seen as Monica in The Mediumand in the title role in The Cunning Little Vixen. Recent performances also include Gretel in Hansel and Gretel with Bel Cantanti Opera's summer festival. In 2010, she was a national finalist in the Classical Singer competition and received third prize from the organization. She furthered her training at the prestigious CoOPERAtive Program in Princeton, NJ and at the University of Miami summer program in Salzburg, Austria. A versatile performer and teacher, Melissa currently resides Arlington, VA, where she maintains an active private voice and piano studio. She has recently been a featured soloist in Handel's Messiah at St. Luke's with the Amadeus Chamber Orchestra (McLean, VA), Brahms' Requiem at St. Alban's (Washington DC) and with the Orchestra Society of Philadelphia. Upcoming engagements include concerts with the Opera Guild of Northern VA and the Repertory Opera Theatre of Washington, as well as a recital with the Friday Morning Music Club. A native of Doylestown, Pennsylvania, Melissa received her Master of Music degree from Temple University and her Bachelor of Music degree with a concentration in music education and French, summa cum laude, from Bucknell University.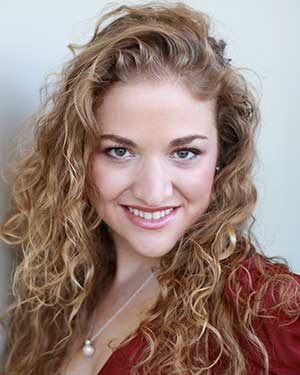 Gabrielle DeMers

Josephine (Soprano)
Gabrielle received her Masters in Opera Performance from the University of Maryland, College Park. As a member of the Maryland Opera Studio, she sang the title role of Sandrina in Mozart's La Finta Giardiniera and Tatyana in Tchaikovsky's Eugene Onegin. She holds a Bachelor of Music degree from University of Southern California's Thornton School of Music where she sang Betty in the west-coast premiere of Lowell Liebermann and J. D. McClatchy's Miss Lonelyhearts and Nerone in Handel's Agrippina. She has won numerous competitions and awards including 1st place in the Baltimore Music Club competition, the Links of Annapolis Award from the Annapolis Opera competition, the Opera Award from USC, 1st place in the Opera 100 competition, and several music grants from the Santa Barbara Foundation. She can be heard as a soprano soloist on the Universidad Navideña CD released in 2006 by EMI records. She participated in SongFest where she worked with American composers including Jake Heggie. Gabrielle currently performs in outreach concerts with Lyric Opera Baltimore. She is very excited to join the wonderful cast of Pinafore and to perform her first G&S show with Young Vic!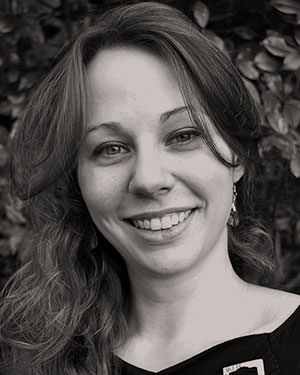 Katherine Hosier

Cousin Hebe (Mezzo-Soprano)
Katherine Hosier is a recent graduate of Towson University's Master of Music program, where she studied vocal performance with Professors Leneida Crawford and Theresa Bickham.
She recently performed the Mother/Grandmother in Little Red Riding Hood with Annapolis Opera and the Dritte Dame in Die Zauberflöte with the HUB Opera Ensemble. Roles at Towson University include Prince Orlofsky in Die Fledermaus, Terentia in Captain Lovelock, and Orlando in Pasticcio Furioso. Previously a chorus member with the Young Victorian Theatre Opera Company, Ms. Hosier is pleased to be performing the role of Cousin Hebe this season.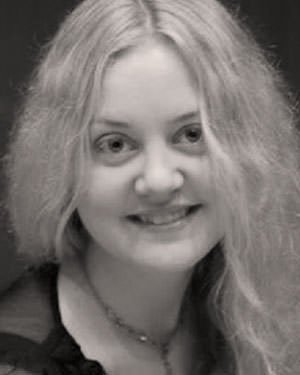 Molly Adams-Toomey

Cousin Hebe (Mezzo-Soprano)
Molly Adams-Toomey is from Elkton, Maryland, and is returning to the Young Victorian Company this year after singing as a chorus member in their production of The Mikado last summer. She has recently completed the graduate program at Binghamton University with a Master of Music in both Vocal Performance and Choral Conducting. Molly most recently sang the role of Mamma Lucia in Cavalleria Rusticana with Tri-Cities Opera, and the role of The Witch in Binghamton University's production of Hansel And Gretel. She has also appeared as the Third Spirit in Die Zauberflöte with Tri-Cities Opera, and as a chorus member in their productions of Il Trovatore, La Bohème, Les Contes d'Hoffmann, and Così fan tutte. In addition, she has covered the role of The Mother in Binghamton University's production of Amahl and the Night Visitors. During her undergraduate study at Binghamton University, she was the recipient of the John M. and Marcella M. Keeler Scholarship in Music.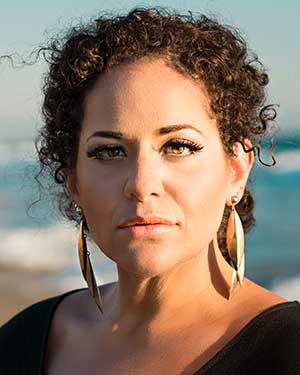 Jenni Bank

Little Buttercup (Mezzo-soprano)

Ms. Bank was born in Johannesburg, South Africa and grew up in Binghamton, New York. her voice has been called "lush" by The Wall Street Journal, the Baltimore Sun has praised her "deep, dark, penetrating tone…that can extract Verdian richness", and Opera News described her performance of The Duchess in the American premiere of Unsuk Chin's Alice in Wonderland at Opera Theatre of Saint Louis as "a standout", saying she possessed a "luscious, dramatic voice and plenty of stage humor". Ms. Bank recently performed Azucena in Verdi's Il Trovatore, with Opera in the Heights in Houston, to rave reviews. The Houston Press lauded her "Verdian technique of the highest caliber and agility to cover the scale with strength and, yes, subtlety…Bank is her own force of nature and achingly conveyed her obsessed gypsy heart through masterful command of her stupendous voice. Thrilling to behold, it's like hearing the waves of the sea." Following her studies in voice and opera at The Peabody Conservatory of Music at Johns Hopkins University, Ms. Bank participated in prestigious Young Artist programs with Seattle Opera, Opera Theatre of Saint Louis, Des Moines Metro Opera, and Opera New Jersey. Prior performances include Dame Quickly in Falstaff, Dryad in Ariadne auf Naxos, Frugola in Il Tabarro, La Zia Principessa in Suor Angelica, Zita in Gianni Schicchi, Martha in Faust, Giulietta and La voix de la mere in Les Contess d'Hoffmann, Miss Todd in The Old Maid and the Thief, Petra in A Little Night Music, The Witch in Hansel and Gretel, Third Lady in The Magic Flute, Ruth in Pirates of Penzance, Buttercup in H.M.S. Pinafore, Fairy Queen in Iolanthe, and Katisha in The Mikado. Equally comfortable in concert and oratorio repertoire, she has sung Argento's Casa Guidi song cycle with full orchestra and mezzo solos in the Verdi Requiem, Mozart Requiem, Bruckner Te Deum, Mendelssohn's Elijah, and Beethoven's 9th Symphony. Additionally Ms. Bank was featured on public television as an up-and-coming artist and has sung a recital in her birth country of South Africa. Ms. Bank's upcoming performances include the Old Lady in Candide with Amarillo Opera, Marcellina in The Marriage of Figaro with Florentine Opera, and Filipyevna in Eugene Onegin with Opera Company of Middlebury.