The Mikado
2012
---
Overview
The Mikado has a significant place in the history of the Young Victorian Theatre Company. Not only is the 2012 production the 8th of the company's history, but it was the Gilman-Bryn Mawr School production of The Mikado in February, 1971, that provided the impetus for the founding of the company. So great was the success of that high-school production, and so apparent the demand for Gilbert & Sullivan from the audience of that time, that the production staff from Gilman and Bryn Mawr resolved to revive it over the summer and at the same time produce a new work, Iolanthe.
As it transpired, cast unavailability and production expenses made reviving The Mikado impossible, and only Iolanthe was produced by the fledgling Gilman Summer Theater, but it was unquestionably the success of The Mikado that set in motion what later became the Young Victorian Theatre Company – still going strong, 41 years later!
---
Show Synopsis
Prologue
Nanki-Poo, the heir to the Mikado of Japan, has fled his father's court disguised as a wandering musician to escape marriage to the elderly (and undesirable) Katisha.
On a previous visit to the town of Titipu, he fell in love with the beautiful Yum-Yum, but fled on learning that she was engaged to the cheap tailor Ko-Ko, who is her guardian.
Act I
Act I begins as Nanki-Poo returns to Titipu after hearing that Ko-Ko has been condemned to death for the "crime" of flirting. But he is informed by Pish-Tush and the haughty Pooh-Bah that Ko-Ko has been reprieved and elevated to the office of Lord High Executioner. Titipu's authorities reason the flirting executions will halt, that is, until Ko-Ko cuts off his own head.
Yum-Yum enters, accompanied by her sisters Pitti-Sing and Peep-Bo, and greets Nanki-Poo with obvious affection – but admits that all notions of marriage are hopeless, despite their mutual passion.
Meanwhile, Ko-Ko has his own problems. The Mikado is displeased that no executions have taken place in Titipu and demands the situation remedied within a month.
With no good alternative to executing himself, Ko-Ko encounters a rejected and despairing Nanki-Poo on the verge of suicide. Upon hearing Nanki-Poo's determination to undertake such a drastic act (which is also a capital crime), Ko-Ko realizes he can have his execution and his bride too, merely by permitting Nanki-Poo to marry Yum-Yum for one month.
But at the end of that period, Nanki-Poo must present himself to be executed. Everyone celebrates the impending wedding, until their merriment is interrupted by the arrival of Katisha, who tries to finger Nanki-Poo as the Mikado's son. But Yum-Yum, who by now knows his true identity, thwarts Katisha's attempts, who vengefully vows to return.
Act II
Act II begins with the maidens attiring Yum-Yum for her wedding. But her happiness is overshadowed by the thought that her bridegroom must die so soon. Then to make matters worse, Ko-Ko makes the discovery of a law that decrees the widow of an executed man must be buried alive.
As Yum-Yum is reluctant to marry under such conditions, Nanki-Poo resumes his original plan of suicide. When Ko-Ko learns that the Mikado is arriving even sooner than expected, he devises a plan to get his scheme back on track. He will pretend to execute Nanki-Poo, who must quickly make himself scarce (and does so by leaving on his honeymoon with Yum-Yum).
The Mikado arrives with Katisha seeking his son, and dispenses his theories on crime and punishment. Ko-Ko, Pitti-Sing and Pooh-Bah, thinking he wants an execution, successfully hoodwink the Mikado with gory details of their phony one.
That is, until Katisha discovers the death certificate with Nanki-Poo's name, whereupon the three conspirators find themselves now condemned to die.
The only way out, it appears is for Ko-Ko to woo and marry Katisha himself. With her taken care of, the three confess their deception, using pretzel-like logic that merely flatters, but ultimately satisfies the Mikado. With all matters resolved, all of Titipu celebrates the return of the happy couple Nanki-Poo and Yum-Yum.
---
Cast Bios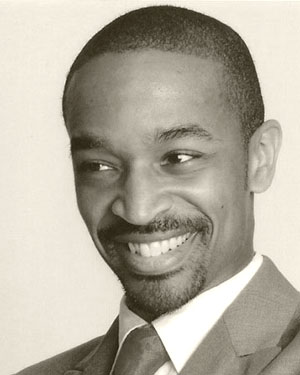 Jarrod Lee

The Mikado of Japan (Bass-baritone)

Bass Baritone Jarrod Lee hails from Sylacauga, Alabama. Opera Today and Washington Post says Jarrod has a "rich baritone voice that glides effortlessly through even the most demanding passages." Jarrod earned a Masters of Music from the Maryland Opera Studio and studies voice with Elizabeth Daniels. Jarrod was a featured soloist for President Barack Obama and the first family's visit to Metropolitan A.M.E Church in D.C.
Past Young Vic roles include Samuel in Pirates, and Second Yeoman in Yeomen. Other operatic roles include: Marquis in Traviata, Man with the Cornet Case/Puppet Master in Postcard from Morocco, Jaggers in Havisham's Fire, Talpa in Tabarro, Officer in Amelia, Simon in Naughty Marietta, Joe Louis in the world premier of Shadowboxer, an opera based on the life of Joe Louis, Basilio and Fiorello in Barbiere di Siviglia, The Duke/Capulet cover in Romeo et Juliette, Pish-Tush and Mikado in Mikado, Captain/Zaretsky in Eugene Onegin, Dulcamara in L'elisir d'amore with, Jailer in Tosca, Sergeant in La Boheme, and Falstaff in Merry Wives. Jarrod earned a B.A. in Music Education from Jacksonville State University and studied voice with Dr. Richard Armstrong.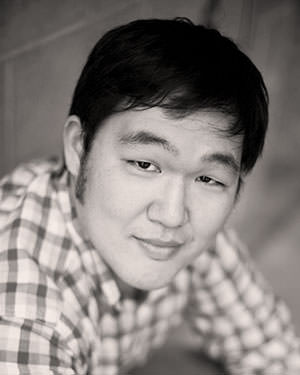 Jason Lee

Nanki-Poo (Tenor)
Jason Lee is a tenor based in the Washington, D.C. metro area. He recently completed a master's degree at the University of Maryland, College Park, under the tutelage of renowned director, Leon Major. With the Maryland Opera Studio, Jason was seen as Mr. Owen/Postcard from Morocco, Raymond Pocket/Miss Havisham's Fire, l'Amante/Amelia al ballo, Tinca/Il tabarro, and has covered the role of Belmonte/Die Entführung aus dem Serail. Aside from opera, he has also been featured as tenor soloist in Mozart's Requiem, in Argento's Songs to be Sung Upon the Water, Obadiah/Tenor Soloist in Mendelssohn's Elijah, and Tenor Soloist in Handel's Messiah. This past summer, Jason was a Studio Artist with the Wolf Trap Opera Company in Vienna, VA. At Wolf Trap, he was featured in the ensemble and in small roles in various shows, as well in a special opera scenes program. A graduate of the Eastman School of Music, he is also an alumnus of the Opera Theater Center at the Aspen Music Festival and School. Jason will be making his debut as Mengone/Lo speziale in the fall of 2012.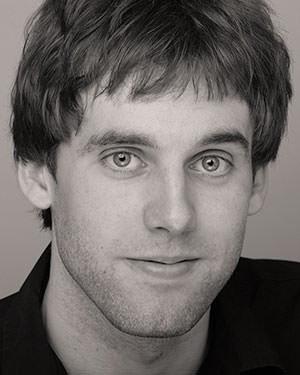 Colin Adams-Toomey

Ko-Ko (Baritone)
This is Colin's debut with The Young Vic Theatre Company, and he is extremely excited to be performing with them. Colin is a lifelong fan of Gilbert and Sullivan. He studied Theatre and Celtic/Irish Studies in undergrad at the University of Wales in Aberystwyth (he speaks Irish Gaelic now), and continued his theatre education at the American Academy of Dramatic Arts in New York City. His theatrical credits include Mel (The Prisoner of Second Avenue), Arthur Wicksteed (Habeas Corpus) and James (The Lieutenant of Inishmore) in New York City, Williams and the King of France in Henry V, and, in the U.K.: Lysander (A Midsummer Night's Dream) Bobby (The Boyfriend), Giuseppe (The Gondoliers), Count Orsini-Rosenberg (Amadeus), Sir Andrew Aguecheek (Twelfth Night), as well as performing in Aberystwyth's 2006 Panto. Colin would like to thank his friends and family for their unstinting support.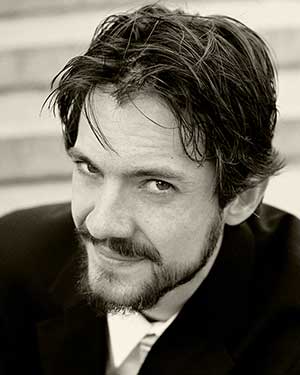 Peter Tomaszewski

Pooh-Bah (Bass-baritone)
Opera News magazine praised Peter Tomaszewski, bass baritone, in the October 2010 issue for his work as the physician in Macbeth with Des Moines Metro Opera. Tim Smith of the Baltimore Sun wrote of Peabody Chamber Opera's Trouble in Tahiti: "Peter Tomaszewski, as Sam, got firmly into character and sang with considerable nuance and communicative weight." Other stage roles include, but are not limited too: Nick Shadow in The Rake's Progress (which was The Peabody Conservatory's debut at the Lyric-Model Performing Arts Center), Gregorio in Annapolis Opera's Romeo and Juliet, Papageno in Die Zauberflöte, Le Comte in Manon, The Father in Hansel and Gretel, Parson/Badger in The Adventures of Sharp-Ears the Vixen, and the Armchair/Tree in L'enfant et les sortilege. Peter hails from the rural outskirts of Bellingham, Washington and earned his BM in Vocal Performance from Western Washington University. Before singing in the Maryland region Peter served in AmeriCorps–National Civilian Community Corps, which included teaching and tutoring in inner city schools, environmental work, building houses with Habitat for Humanity, and performing disaster relief with FEMA. In 2006 he rode solo on a 6,000 mile cross-America bicycle tour. Tomaszewski attended The Peabody Conservatory where he earned a Masters of Music in Vocal Performance and the selective Opera Graduate Performance Degree. While at Peabody he studied with the celebrated English bass baritone, John Shirley-Quirk. He now studies with Stanley Cornett. Upcoming: Peter will be performing the title roll in Maryland Concert Opera's Le Nozze di Figaro on November 4th and will be singing roles in La Traviata, La Cenerentola, and Salome in Palm Beach Opera's 2013 season beginning this winter. For more please visit: www.petertomaszewski.com
Jason Buckwalter

Pish-Tush (Baritone)
Jason Buckwalter is a frequent performer in the Baltimore, Annapolis, and Washington, DC areas. A native of Landenberg, Pennsylvania, Mr. Buckwalter moved to Baltimore to attend graduate school at the Peabody Conservatory. At Peabody, he performed the role of Papageno in the Spring 2008 production of Die Zauberflöte. He reprised this role with Carroll Community College in August 2010. Jason returned to CCC in 2011 to perform the role of Dr. Falke in Die Fledermaus.
He was also seen as Belcore in L'elisir d'amore with both the Loudoun Lyric Opera and at the University of Maryland, Baltimore County, and as Count Almaviva in The Figaro Project's performance of Le Nozze di Figaro. A frequent recitalist and performer of new works, Mr. Buckwalter has premiered several pieces by young composers like Kevin Clark and John Belkot. Singing with The Figaro Project, he performed several roles in world premiere performances of works by Paul Mathews and Douglas Buchanan.
Comfortable in musical theater as well as opera, summer 2010 saw Mr. Buckwalter in the role of Captain von Trapp inThe Sound of Music as well as Masetto in Don Giovanni at the Bethesda Summer Music Festival. Other musical theater favorites include Will in Oklahoma! with the Annapolis Chorale and Mr. Lindquist in Peabody's A Little Night Music. In July, he returned to the role of Papageno in Carroll Community College's Die Zauberflöte. Jason is excited to return to the Young Victorian Theatre Company where he was seen as the Boatswain in HMS Pinafore and Sir Richard Cholmondeley in Yeomen of the Guard. Currently, Jason is on the roster of the Washington National Opera Chorus and Lyric Opera Baltimore Chorus. He performs with the Lyric Opera Baltimore's Outreach program as well. In May, he made his solo debut at the Washington National Opera as Brühlmann in Massenet's Werther.
Melissa Mino

Yum-Yum (Soprano)
Melissa Mino is excited to make her debut with the Young Victorian Theatre Company in the role of Yum-Yum. Melissa was most recently engaged as an apprentice artist at Sarasota Opera, where she performed the role of Ruth Putnam in The Crucible. While at Temple University, Melissa was seen as Monica in The Medium and in the title role in The Cunning Little Vixen. Recent performances also include Gretel in Hansel and Gretel with Bel Cantanti Opera's summer festival. In 2010, she was a national finalist in the Classical Singer competition and received third prize from the organization. She furthered her training at the prestigious CoOPERAtive Program in Princeton, NJ and at the University of Miami summer program in Salzburg, Austria. A versatile performer and teacher, Melissa currently resides Arlington, VA, where she maintains an active private voice and piano studio. She has recently been a featured soloist in Handel›s Messiah at St. Luke's with the Amadeus Chamber Orchestra (McLean, VA), Brahms' Requiem at St. Alban's (Washington DC) and with the Orchestra Society of Philadelphia. Upcoming engagements include concerts with the Opera Guild of Northern VA and the Repertory Opera Theatre of Washington, as well as a recital with the Friday Morning Music Club. A native of Doylestown, Pennsylvania, Melissa received her Master of Music degree from Temple University and her Bachelor of Music degree with a concentration in music education and French, summa cum laude, from Bucknell University.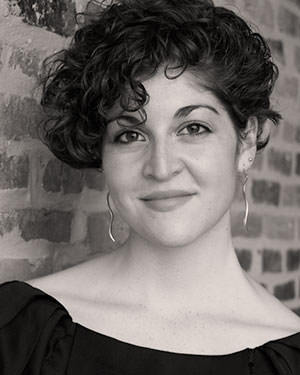 Elizabeth Kerstein

Pitti-Sing (Mezzo-Soprano)
Called a "dynamic" performer by the Baltimore Sun, mezzo-soprano Elizabeth Kerstein is praised for her riveting stage presence, rich and warm sound, and a musical sophistication beyond her years. During the 2011-12 season, Ms. Kerstein performed the role of The Lady with the Hatbox in Dominick Argento's Postcard from Morocco, as well as premiered the role of Ferdinand in Doug Buchanan's Ariel's Tempest, both with Peabody Opera Theatre.
Noted for her beguilingly boyish abandon when singing pants roles, Ms. Kerstein performed Cherubino in Mozart's Le nozze di Figaro during the St. Olaf Lyric Theatre's 2010 season. That same year she was also an Emerging Artist with Ann Baltz's OperaWorks, a finalist in the prestigious Minnesota Schubert Club competition, and the 2nd place winner in the Minnesota NATS competition.
Originally from Rancho Palos Verdes, CA, Ms. Kerstein is a MM candidate at Peabody Conservatory, where she studies with Stanley Cornett. She graduated Magna Cum Laude from St. Olaf College in Minnesota, where she earned a BM in Vocal Performance and studied with Dr. Tracey Engleman.
Emily Gradowski

Peep-Bo (Soprano)
Emily Gradowski is senior voice performance major at Towson University under the instruction of Ah Hong and Theresa Bickham. Ms. Gradowski has recently performed the roles of Prince Orlofsky in Towson's production of Die Fledermaus as well as the Clown and Sid in Opera in a Can's production of Sid the Serpent Who Wanted to Sing. In 2010 Ms. Gradowski made her international debut as Polly Peachum in The Threepenny Opera, performing in Oldenburg, Germany and reprising the role at Towson University that same year. Ms. Gradowski has also been seen in the roles of the Stepmother in Into the Woods and Laurentia in The Beautiful Bridegroom. As a chorus member she has performed in The Goose of Cairo, Bird in Your Ear, Dido and Aeneus, and Riders to the Sea. Ms. Gradowski is excited to be returning for her third season with the Young Victorian Theatre Company. She has previously performed the part of Kate in Young Vic's production of The Yeoman and the Guard and was a chorus member in Iolanthe.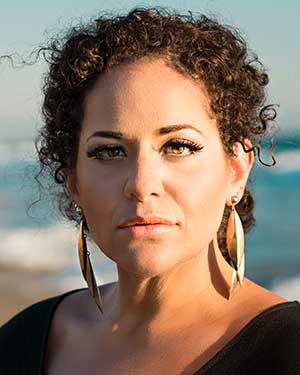 Jenni Bank

Katisha (Mezzo-soprano)
Jenni Bank was born in Johannesburg, South Africa and grew up in Binghamton, New York. She attended The Peabody Conservatory of Johns Hopkins University in Baltimore, Maryland.
Ms. Bank has attended Young Artist Programs at Seattle Opera, where she performed Dryad in Ariadne auf Naxos; Opera Theatre of Saint Louis for two seasons, where she covered the roles of The Marquise in Daughter of the Regiment, Petra in A Little Night Music and Filippevna in Eugene Onegin; Des Moines Metro Opera, covering Berta in Il Barbiere di Siviglia and performing La Zia Principessa in Suor Angelica and Zita in Gianni Schicchi with the apprentice program; and Opera New Jersey where she covered Ruth in Pirates of Penzance. Ms. Bank has also performed in Ireland as a member of the Wexford Festival Opera where she covered Martinka in Smetena's The Kiss. Some of Ms. Bank's other performances include Marcellina in The Marriage of Figaro, Dame Quickly in Falstaff, Frugola in Il Tabarro, Third Lady in The Magic Flute, Miss Todd in The Old Maid and the Thief, The Witch in Hansel and Gretel, Martha in Faust, Giulietta in Tales of Hoffmann, mezzo solos in the Verdi Requiem, Mozart Requiem, Bruckner Te Deum, Beethoven's 9th Symphony and Mendelssohn's Elijah.
Ms. Bank was recently awarded The Sullivan Foundation's Grand Prize and Career Development Award. She also won first place in the Harold Haugh Comic Opera Competition, second place in the Shreveport Opera Singer of The Year Competition, was a semi-finalist in the Houston Grand Opera Eleanor McCollum Competition, and was awarded a Career Encouragement award from the Metropolitan Opera National Council Auditions.
This spring Ms. Bank will be singing her first Azucena in Verdi's Il Trovatore with Opera in the Heights in Houston, Texas, and will be spending a third consecutive season performing with Opera Theatre of Saint Louis, where she will perform The Duchess in the American Premier of Alice in Wonderland and cover the role of Mrs. Lovett in Sondheim's Sweeney Todd. Jenni is very excited to be back reprising her role of Katisha with the Young Victorian Theatre Company. For more on Jenni, please visit: www.jennibank.com.